Filter By: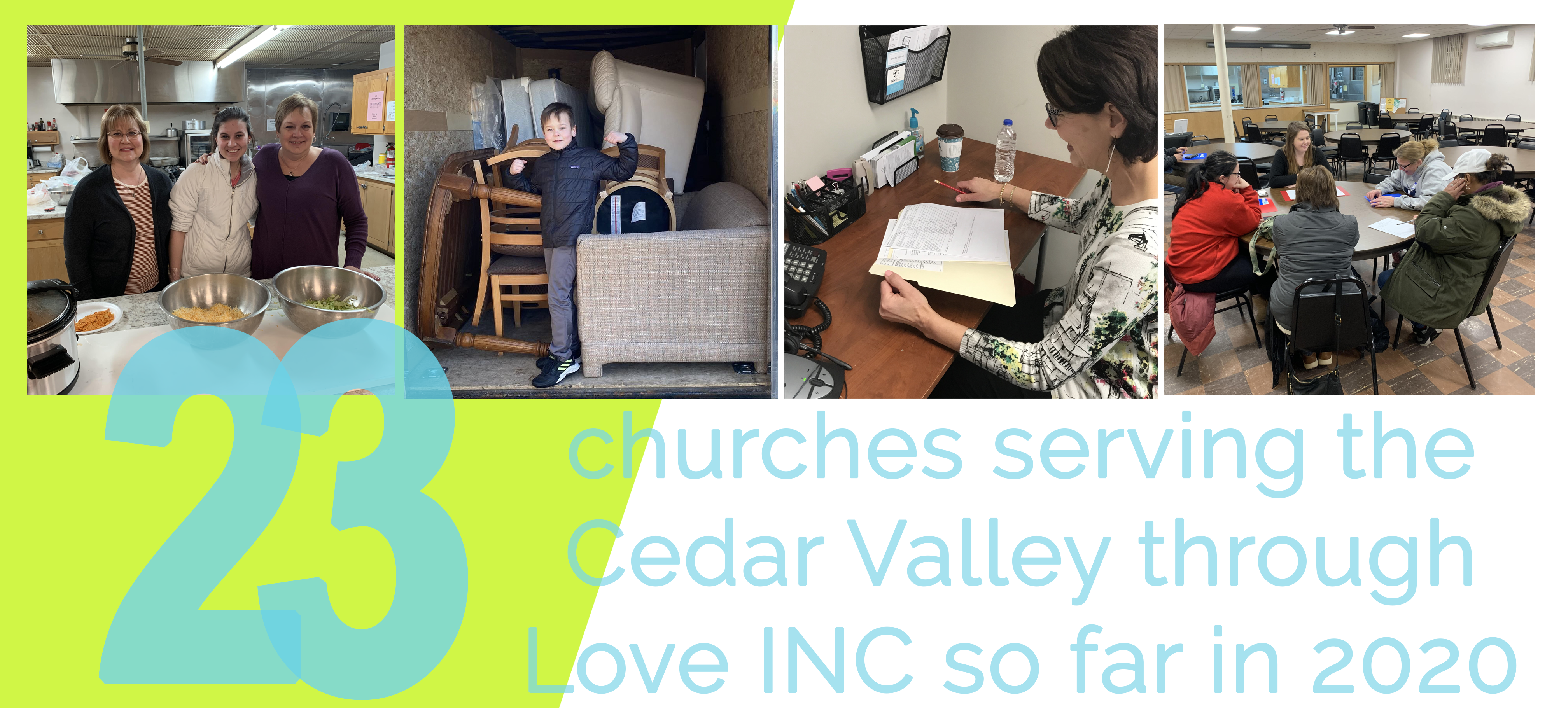 So far in 2020, our volunteers have given 1,000 hours to serve their neighbors in need through Love INC!
We kicked off our winter session of Begin Now on Tuesday, January 28th.

In 2019, we received more needs calls than ever before with 2,864 calls (15% over last year). We met over 3,500 needs, ensuring the most vulnerable in our community have access to food, household essentials, diapers, gas cards, kitchen...