Each month we'll highlight goods to serve our neighbors in need. Please use these ideas to promote giving within your church (or in your small group, office, club, or your own household).
In January, you can make a difference by purchasing $10 gift cards to Kwik Star *fuel only*, Walmart, and HyVee for our Begin Now ministry. These gift cards are distributed as an incentive for regular attendance and completed homework. Participants can earn one gift card per week and they are a crucial component to our ministry.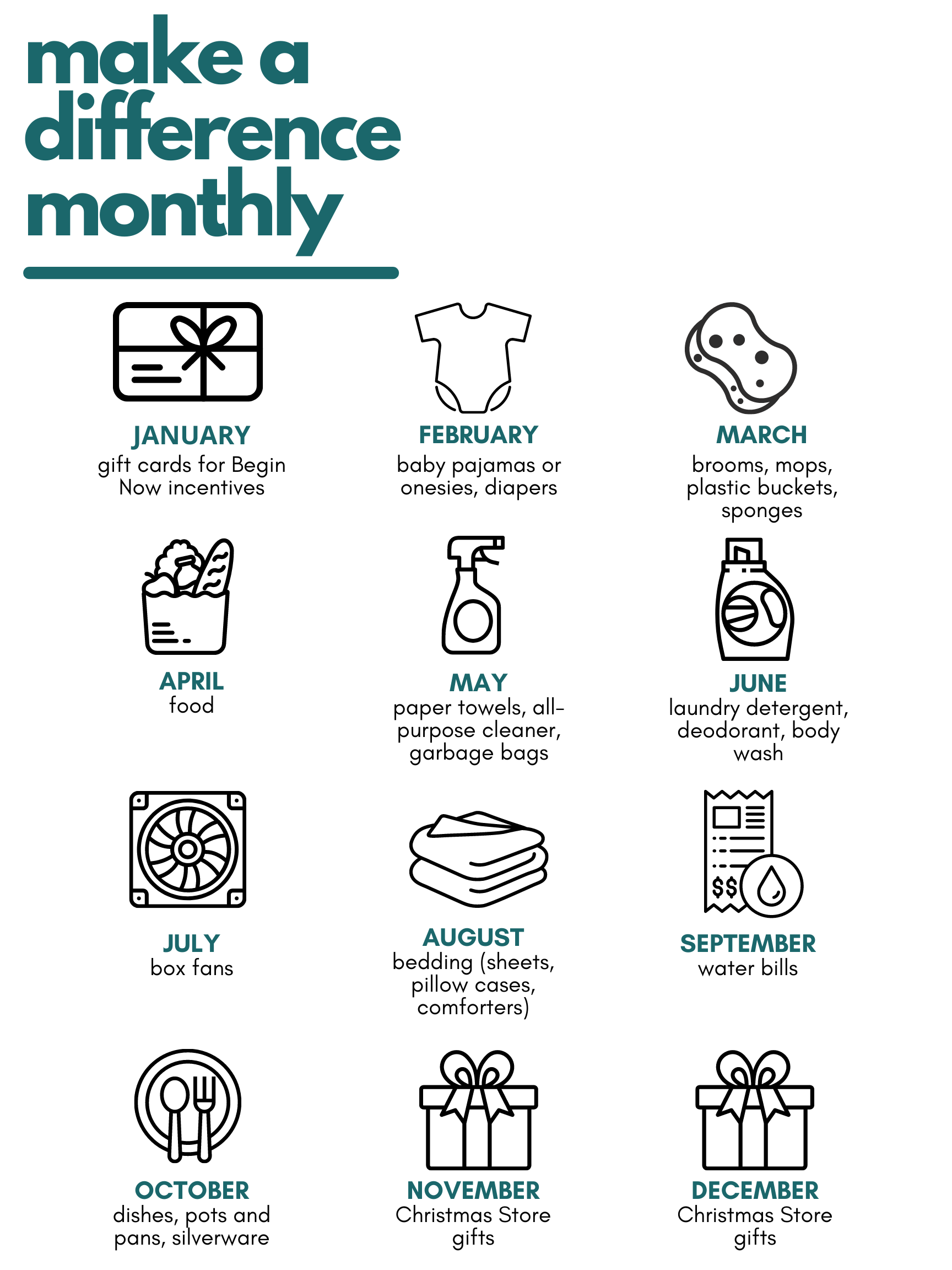 All donations can be brought to the Love INC office - 2603 Rainbow Drive, Suite 2, Cedar Falls or you can give a financial gift online.